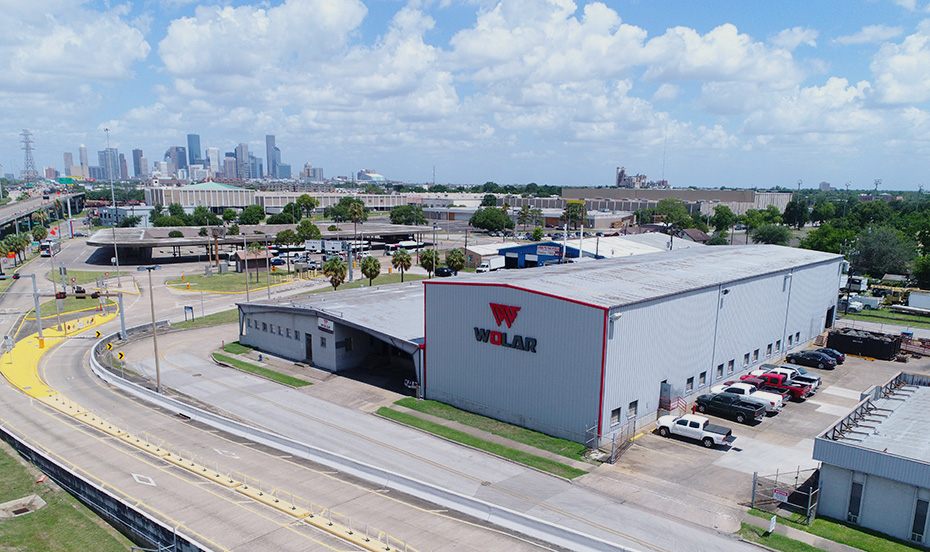 About Us

---
Founded in 1992 by Jaime G. Lara, Wolar has grown from a two-man operation to the largest ring type joint manufacturer in the United States. Wolar was developed from the simple idea that Customers shouldn't have to settle. Hard work, hands-on manufacturing, and exceptional ingenuity all played vital roles in driving Wolar to become the premier ring type joint gasket manufacturer it is today.
With our manufacturing facility in Houston, Texas, Wolar has added strategic distribution points in Edmonton, Canada and Singapore allowing our Customers to lean on us wherever the job may take them. From working with your engineers on a project or reverse engineering a used gasket, to rushing out a package at 2 a.m. on the weekend, you can rest assured Wolar is "Committed to Success".
Warehousing over $2.5 million dollars of API and ASME gaskets, and an extensive inventory of semi-finished and raw materials, Wolar ensures we can get what you need, when you need it. Whether you're sitting in an office planning for a project, or on your laptop in the field searching for a solution, Wolar is here to serve.
Our Mission

---
Wolar's mission is to provide high-quality American-made products to the energy industry, allowing our Customers to help power the world.
How We Work

---
It's widely known that "people are your greatest asset". Wolar provides a diverse and equal opportunity work environment ensuring race, color, religion, national or ethnic origin, sex, sexual orientation, gender identity, age, disability, veteran status or other characteristics are never regarded when making an employment decision.
Wolar is extremely proud to give praise to the Employees who have made this business possible. Our goal is to maintain an environment where the most competitive individuals are given the freedom, support and guidance to excel, simultaneously advancing their career and our footprint together.