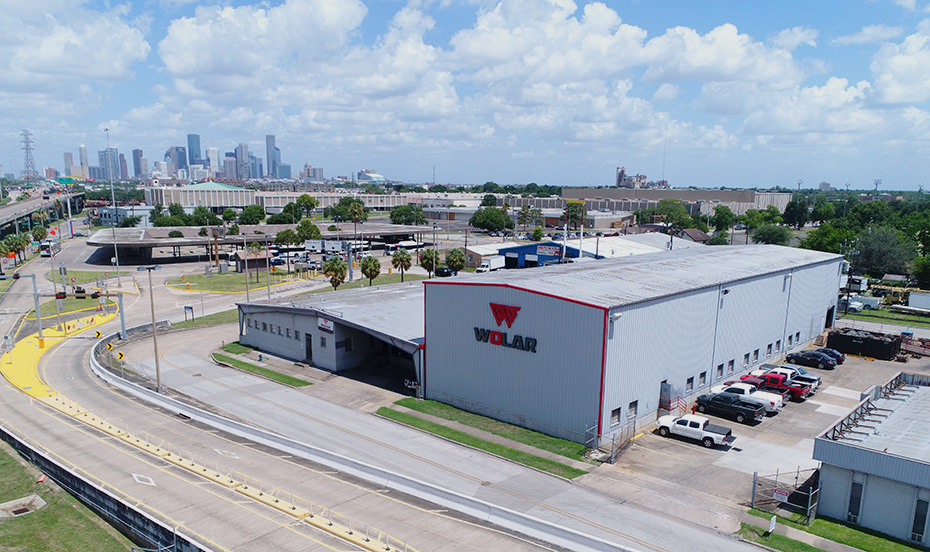 About Us

---
In 1992 Jaime Lara, a hard-working Hispanic father of four, took a giant leap of faith and set out to prove to the world he would be a successful ring gasket manufacturer. With no business plan and only the trust and loyalty of his early investors and Employees, Wolar would become the largest ring gasket manufacturer in the United States.
A lot has changed in the past 25 years. We have opened distribution warehouses in Canada and in Singapore. Our industries operate under tighter restrictions and our products have become commodities. We have learned to manufacture new products and how to innovate new ways of manufacturing and sourcing the products Wolar was founded on.
Through all these changes and as the second generation now leads the Company, the values embedded in the heart and roots of the organization have remained the same. As a family-owned business we feel a great sense of pride and responsibility to use our business as a way to change the world.
Our Vision

---
Manufacturing personal, social, and financial growth.
Our Core Values

---
Our core values identify the specific qualities we care about most. These are the values every single team member must exhibit, and they are the foundation of our culture.
Courage

Getting outside our comfort zone.
Calling out actions inconsistent with our values.
Quick to admit our mistakes.
Selflessness

Does what's best for Wolar, rather than what's best for yourself or your team.
Takes time to help others.
Respect

Treats others with respect, regardless of status or disagreement.
Not personalizing our disagreements.
Leaving our egos at the door.
Our Mission

---
Providing exceptional service and high quality ring gaskets to the energy industry.