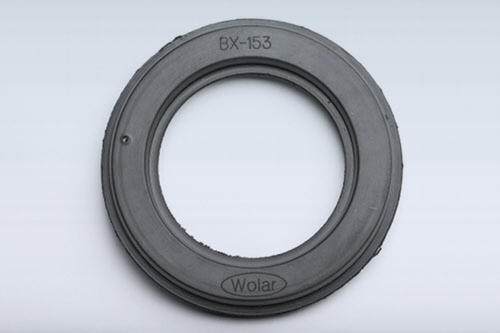 Rubber Coated Gaskets

---
Description:
Rubber coated gaskets start with a precision machined low carbon steel gasket. We then add rubber which gets moulded to the gasket in an electrically induced 300 ton compression press in our Houston facility. These gaskets are used in hydrostatic testing of equipment where testing pressures can exceed more than two times the equipment's normal operating range.
With proper care, these gaskets can be reused numerous times. They also help to minimize and prevent additional damage to a flange groove.
We recommend storing these gaskets away from excessive heat and ultraviolet light. Shelf life is contingent upon storage conditions but gaskets should remain useable for a minimum of 5 years.
Pressure Class Ratings

---
Wolar Rubber Coated Gaskets
There are currently no pressure class ratings available